Discover more from Ingenious with Caterina Fake
Coming soon, Ingenious, my new podcast, about courage, ingenuity, big-heartedness and how it can get us out of some of the dark corners we've gotten ourselves into. I will talk to some of the world's most ingenious people and we will learn from them.
Over 2,000 subscribers
Unputdownable Manga, Woebot & More!
The latest update!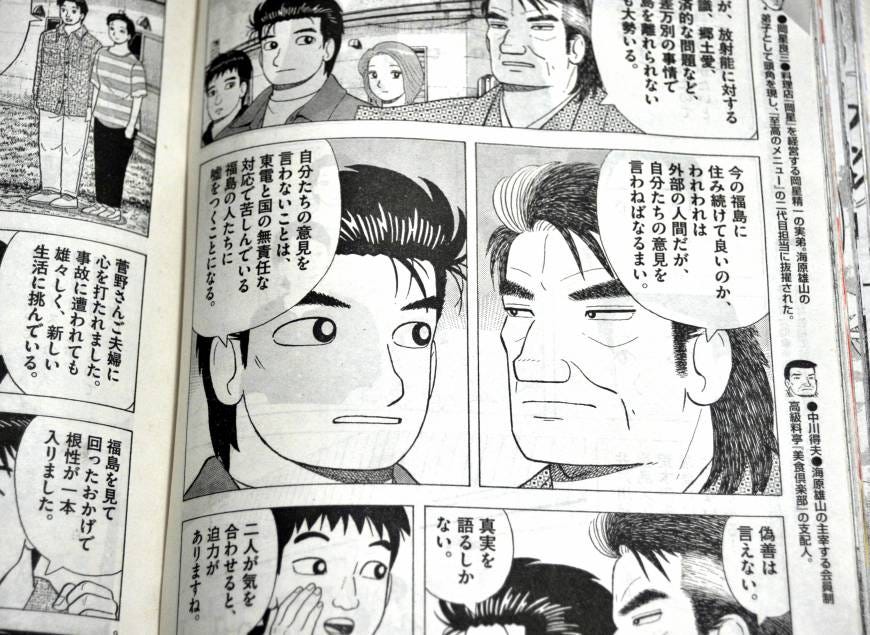 Hello to all!
I posted my first subscriber only post for my newsletter: Measure, Hölderlin and Tehching Hsieu. Thanks to all my subscribers! Having subscribers encourages me to do more thinking and writing, to clarify my thoughts and think deeply about things I've read or experienced.
We also released the second episode of Should This Exist? about a A.I. powered app called Woebot, which seeks to be your therapist. Depression has reached epic proportions, mostly due to technology. Should we be using technology to solve a problem technology itself has created?
Most recent posts on Caterina.net
Thwarting the Supermajority. My friend Tim Wu wrote a piece for the New York Times about how, though the media portrays the country as being polarized, the opposite is true––and that's the real scandal.
Mark Hollis, R.I.P. Please have a listen to his song The Rainbow, which I linked to in the post.
Should This Exist? Woebot To accompany the latest episode of my podcast about technology's effect on humanity, some thinking around the current epidemic of anxiety and its possible cures.
NYT review of Mama's Last Hug I'd only been peripherally aware of Frans de Waal's work with animals, but this review made me go out and order all his books. A book about animals emotions and how little of them we recognize or understand.
It ceased to hurt me A friend's post on Twitter compelled me to find this lovely poem by Emily Dickinson.
Books I'm reading
Hymns and Fragments by Friedrich Hölderlin. This is where I found the poem I'd been looking for In Lovely Blue. I've read a lot of Nietzsche and Heidegger, Rilke and Celan, and yet hadn't read any Hölderlin. So glad I began.
Mammon and the Black Goddess by Robert Graves. I recently reread The White Goddess, and was happy to see he was writing about the Black Goddess too! Excited to read Nine Hundred Iron Chariots, which the inside flap promises me speaks in praise of "magic over science".
Oishinbo by Tetsu Kariya. I found this at the thrift store and who knew the best selling manga of all time was about cooking? "Tension sizzles as the volatile and oft-misunderstood Yamaoka is pitted against his famous bulldozer of a father, Kaibara. Each "course" in this menu features an in-depth exploration of an aspect of Japanese culture and cuisine, from the intricacies of chopstick making and use to the importance of holistic cooking to the integrity of a dish." Gripping? Yes!
Hasta luego!
Caterina